Free vector map Nigeria, Adobe Illustrator, download now maps vector clipart >>>>>
Map for design, projects, presentation free to use as you like.
Please, Share it!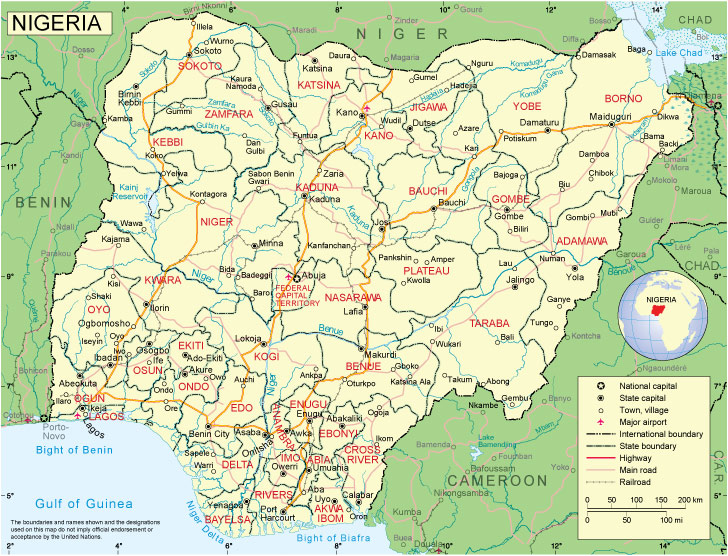 Nigeria
Country in West Africa. See also: Full version maps of Nigeria
Nigeria, the full name is the Federal Republic of Nigeria, is a state in West Africa. With a land area of 923,768 km², Nigeria ranks 3rd in the region, 14th in Africa and 31st in the world.
Capital: Abuja
Population: 206.1 million
After lurching from one military coup to another, Nigeria now has an elected leadership. But the government faces the growing challenge of preventing Africa's most populous country from breaking apart along ethnic and religious lines.
Thousands of people have died over the past few years in communal attacks led by the Islamic State-aligned Boko Haram. Separatist aspirations have also been growing and the imposition of Islamic law in several northern states has embedded divisions and caused thousands of Christians to flee.
Nigeria's insecurity has added to its economic woes, hindering foreign investment. The former British colony is one of the world's largest oil producers, but few Nigerians, including those in oil-producing areas, have benefited.