Free vector map Nepal, Adobe Illustrator, download now maps vector clipart >>>>>
Map for design, projects, presentation free to use as you like.
Please, Share it!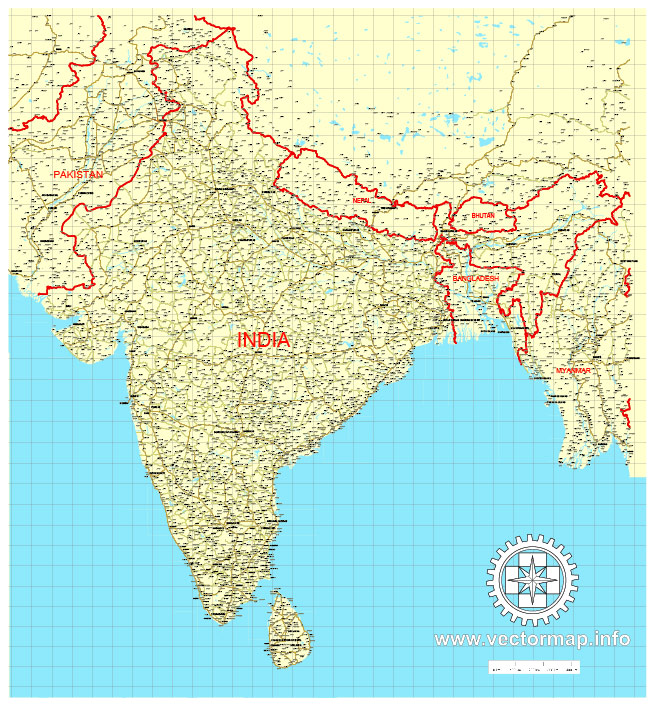 Nepal
Country in South Asia
Nepal is a country between India and Tibet, famous for its temples and the Himalayas, which include Mount Everest, the highest peak on the planet. The capital of the state Kathmandu is famous for its labyrinth-like old quarter, which houses many Hindu and Buddhist shrines. In the Kathmandu Valley, there is the Swayambhunath Buddhist temple, which is inhabited by monkeys, the giant Buddhist stupa of Boudhanath, the Pashupatinath Hindu temple complex with cremation pedestals, and the medieval city of Bhaktapur.
Capital: Kathmandu
Population: 29.14 million
With its ancient culture and the Himalayas as a backdrop, landlocked Nepal was closed to the outside world until the 1950s.
Since then it has been through the creation of a multi-party parliamentary system, a decade-long Maoist insurgency and the abolition of the monarchy.
About three quarters of the country is covered by mountains. It is home to Mount Everest – the world's highest mountain.
Nepal hit the headlines in April 2015 when it was struck by a devastating earthquake, which killed thousands, flattened villages and reduced numerous heritage sites to ruin.