Free vector map Maldives, Adobe Illustrator, download now maps vector clipart >>>>>
Map for design, projects, presentation free to use as you like.
Please, Share it!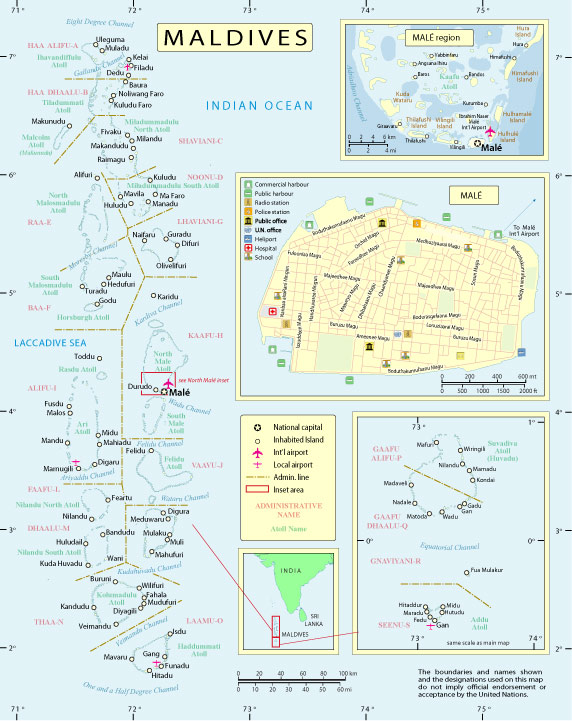 Maldives
Country in South Asia
The Maldives is a tropical state in the Indian Ocean, located on 26 ring-shaped atolls, which consist of more than a thousand coral islands. It is famous for its beaches, blue lagoons and huge reefs. In the capital, Male, it is worth visiting the lively fish market, restaurants and shops along the main road of Mejede Magu, as well as the Hukuru Misky Mosque (Friday Mosque), the foundation and walls of which are decorated with white coral carvings.
Capital: Male
Population: 540,542
The Maldives is an Islamic republic which lies off the Indian sub-continent. It is made up of a chain of nearly 1,200 islands, most of them uninhabited.
None of the coral islands measures more than 1.8 metres (six feet) above sea level, making the country vulnerable to a rise in sea levels associated with global warming.
With its abundant sea life and sandy beaches, The Maldives is portrayed by travel companies as a tropical paradise.
The economy revolves around tourism, and scores of islands have been developed for the top end of the tourist market.