Free vector map Liberia, Adobe Illustrator, download now maps vector clipart >>>>>
Map for design, projects, presentation free to use as you like.
Please, Share it!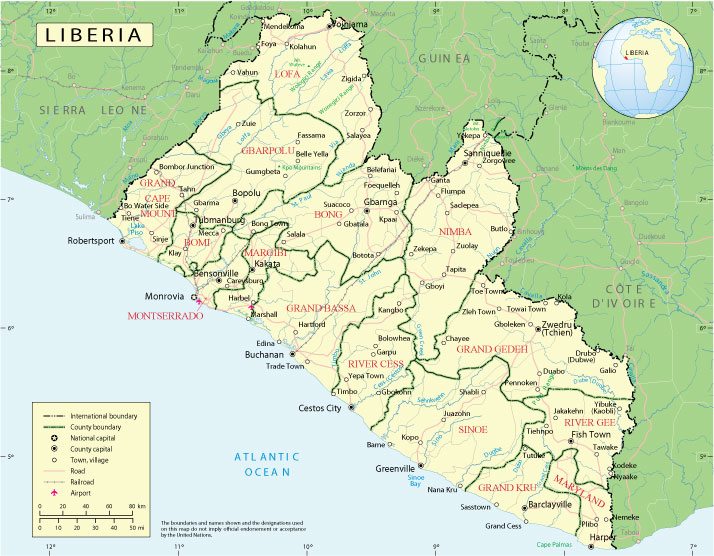 Liberia
Country in West Africa.
Liberia, officially the Republic of Liberia, is a state in West Africa. It borders Sierra Leone to the west, Guinea to the north, and Ivory Coast to the east. The capital is Monrovia. The official language is English. The monetary unit is the Liberian dollar.
Date of foundation: January 7, 1822
Population: 5.058 million
Liberia is Africa's oldest republic, but it became known in the 1990s for its long-running, ruinous civil war and its role in a rebellion in neighbouring Sierra Leone.
Although founded by freed American and Caribbean slaves, Liberia is mostly inhabited by indigenous Africans, with the slaves' descendants comprising 5% of the population.
Around 250,000 people were killed in Liberia's civil war and many thousands more fled the fighting.
The capital remains largely without mains electricity and running water. Corruption is rife and unemployment and illiteracy are endemic.