Free vector map Guinea-Bissau, Adobe Illustrator, download now maps vector clipart >>>>>
Map for design, projects, presentation free to use as you like.
Please, Share it!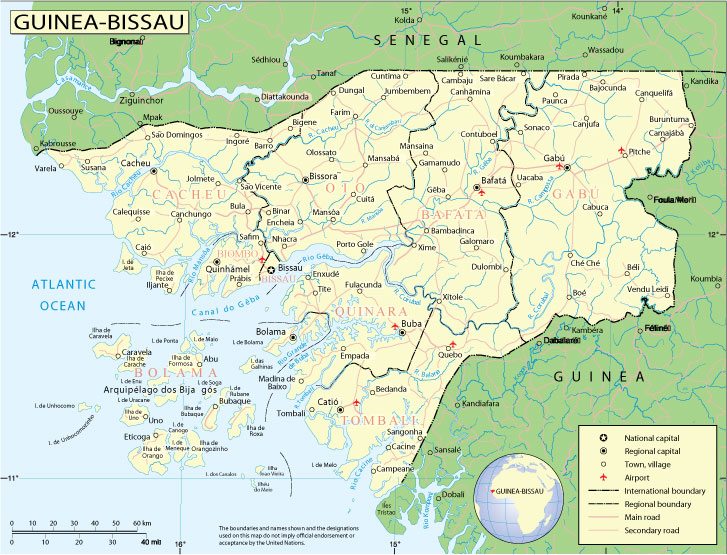 Guinea-Bissau
Country in West Africa.
Guinea-Bissau, officially the Republic of Guinea-Bissau, is a state in West Africa, a former Portuguese colony, an independent state since September 24, 1973. In addition to the mainland, it includes the island of Bolama and the Bizhagos archipelago. It borders Senegal to the north and Guinea to the southeast.
Capital: Bissau
Population: 1.968 million
West Africa's Guinea-Bissau was part of the Portuguese Empire for centuries and was once known as the Slave Coast; today 14% of the population speaks Portuguese.
Once hailed as a potential model for African development, the country is now one of the poorest countries in the world.
The vital cashew nut crop provides a modest living for most of Guinea-Bissau's farmers and is the main source of foreign exchange.
But today the nation has a massive foreign debt and an economy that relies heavily on foreign aid. It has become transhipment point for Latin American drugs.
At the end of the 1990s the country experienced a conflict which drew in Guinea, Nigeria, Senegal, and France and ended with the president going into exile.