Free vector map Guinea, Adobe Illustrator, download now maps vector clipart >>>>>
Map for design, projects, presentation free to use as you like.
Please, Share it!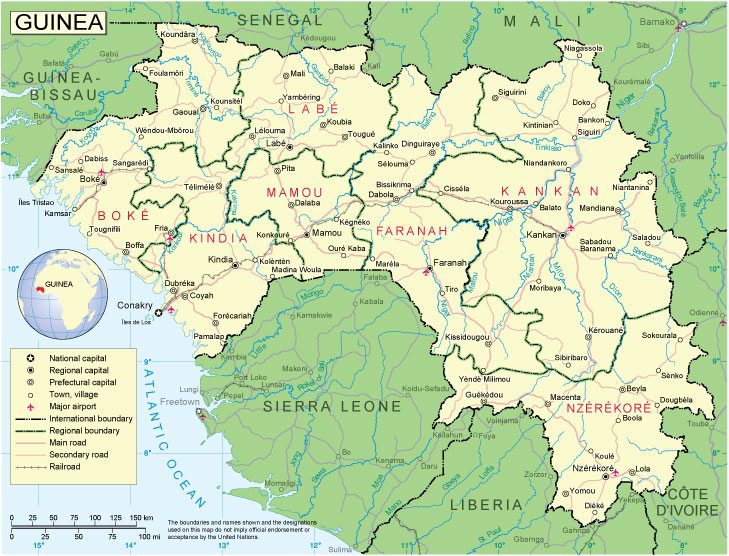 Guinea
Country in West Africa.
Guinea, the official name is the Republic of Guinea, also Guinea-Conakry, is a state in West Africa. It borders Senegal to the north, Mali to the north and northeast, Ivory Coast to the east, Liberia to the south, Sierra Leone to the southwest, and Guinea to the northwest. Bissau.
Capital: Conakry
Population: 13.13 million
Guinea's mineral wealth makes it potentially one of Africa's richest countries, but its people are among the poorest in West Africa.
Experiments with socialism and a two-year rule by junta have taken a toll on the people of Guinea. The 2010 election ushered in civilian rule but led to violent ethnic clashes, as well.
In addition, hundreds of thousands of refugees from Liberia and Sierra Leone have strained Guinea's struggling economy.
The instability has generated suspicion and ethnic tension – as well as mutual accusations between neighbours of attempts at destabilisation and border attacks.