Free vector map World Planisphere Polar, Adobe Illustrator, download now maps vector clipart >>>>>
Map for design, projects, presentation free to use as you like.
Please, Share it!
See Also: Full Version World Maps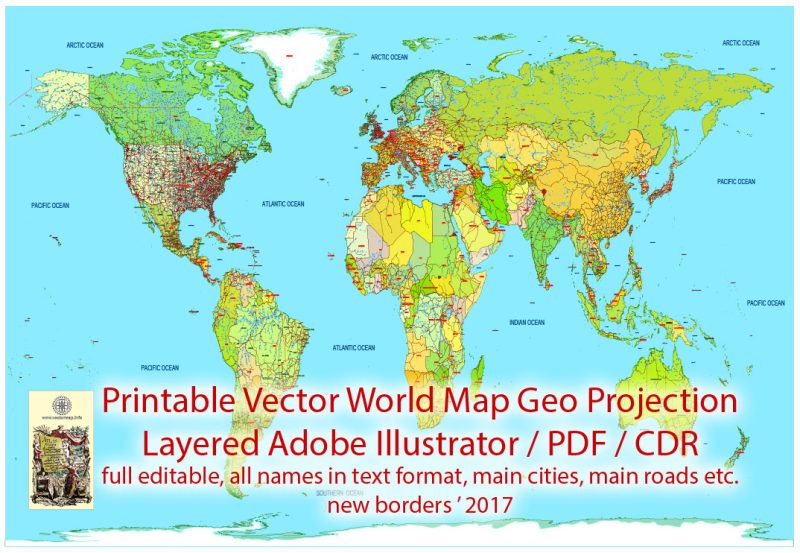 Mapping Moscow's Bike Share Network

Andrey Karmatsky has created some great mapped visualizations of Moscow's Velobike bike sharing network. This map Moscow, Russia, printable vector street City Plan map in 4 parts, full editable, Adobe illustrator can also be taken as a reference. The Velo map uses the Yandex Map API to visualize user routes, user activity and a timeline of usage data by day of the week and time of day. The Routes view allows you to click on individual bike stations and visualize the total number of bikes hired and the station usage by day and hour. You can also view the most popular destinations of bikes borrowed from each selected bike station.
The Activity view provides an animated heat map view of usage across the whole Velobike network. You can play the animation to view activity over time or slice the data by hour or by day of the week. The Timeline view provides graphs visualizing the networks' activity by day and shows how weather conditions influence activity on the bike share system.
Velobikes is another mapped visualization by Andrey, which animates user activity across the whole Velobikes network for a few days in August. Source.