Free vector map World Mercator Projection, Adobe Illustrator, download now maps vector clipart >>>>>
Map for design, projects, presentation free to use as you like.
Please, Share it!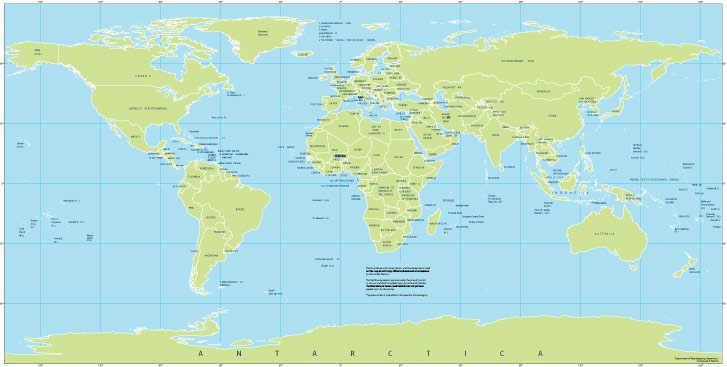 Tacloban Building Damage Mapped

The American Red Cross has mapped building damage in Tacloban, the capital of the Philippine province of Leyte. One of this maps cana also be a good example USA + Canada Country vector map in Adobe Illustrator with roads, 35 parts Atlas Mercator Projection of what`s happening. The map uses data gleaned from the first rapid damage assessment carried out soon after Typhoon Haiyan by the Copernicus Emergency Management Service.
The Copernicus EMS analysis was carried out by comparing satellite imagery from before and after the typhoon. The American Red Cross map colors the city's building footprints by the estimated damage suffered by each building. The resulting map shows that hardly a building in the city has been left undamaged by the typhoon.
You can read more about the building damage assessment process on the European Commission website and you can donate to the American Red Cross' appeal here. Source.