Free vector map Mali, Adobe Illustrator, download now maps vector clipart >>>>>
Map for design, projects, presentation free to use as you like.
Please, Share it!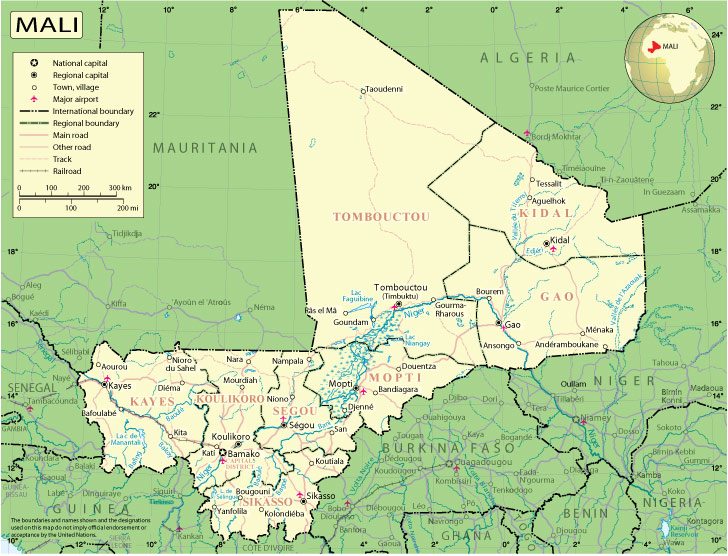 Mali
Country in West Africa.
Mali, officially the Republic of Mali, is a landlocked country in West Africa. It borders Senegal to the west, Mauritania and Algeria to the north, Niger to the east, Burkina Faso to the southeast, Côte d'Ivoire and Guinea to the south.
Capital: Bamako
Area: 1,240,000 km²
Population: 20.25 million
The landlocked West African country of Mali experienced rapid economic growth after the 1990s, coupled with a flourishing democracy and relative social stability.
After independence from France in 1960, Mali suffered droughts, rebellions, a coup and 23 years of military dictatorship until democratic elections in 1992.
In 2013, France intervened militarily upon the government's request following the capture of the town of Konna and its troops overran Islamist strongholds.
The north remains tense, however, with both Tuareg separatists and Islamists sporadically active.
Mali is self-sufficient in food and is also one of Africa's major cotton producers. A chronic foreign trade deficit makes it nonetheless heavily dependent on foreign aid and remittances from Malians working abroad.
Mali is renowned worldwide for having produced some of the stars of African music, most notably Salif Keita.