Free vector map Libya, Adobe Illustrator, download now maps vector clipart >>>>>
Map for design, projects, presentation free to use as you like.
Please, Share it!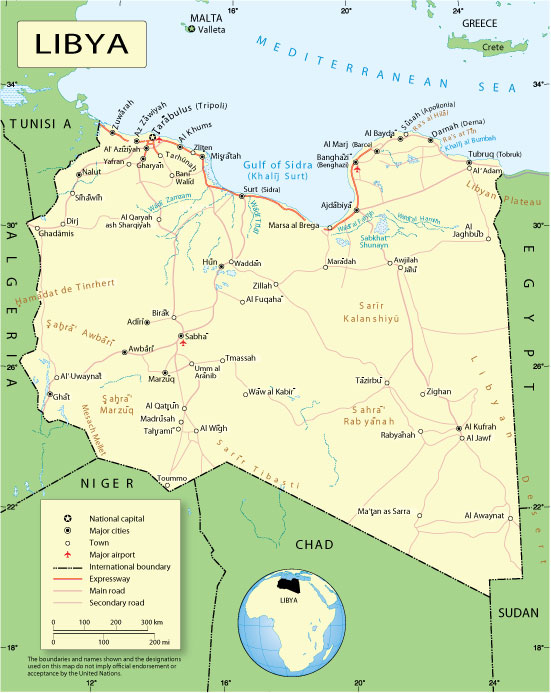 Libya
Country, North Africa
Libya, the full official name is the State of Libya, is a state in North Africa on the Mediterranean coast, the easternmost country of the Maghreb. With an area of 1,759,541 km², 90% of which is desert, Libya is the fourth largest country in Africa and the sixteenth in the world.
Capital: Tripoli
Population: 6.871 million
Libya, a mostly desert and oil-rich country with an ancient history, has more recently been known for the 42-year rule of the mercurial Col Muammar Gaddafi – and the chaos that followed his departure.
Libya was under foreign rule for centuries until it gained independence in 1951. Soon after oil was discovered and earned the country immense wealth.
Col Gaddafi seized power in 1969 and ruled for four decades until he was toppled in 2011 following an armed rebellion assisted by Western military intervention.
In recent years the country has been a key springboard for migrants heading for Europe. Concerns have also been raised over the rise of Islamist militancy there.