Free vector map Guatemala, Adobe Illustrator, download now maps vector clipart >>>>>
Map for design, projects, presentation free to use as you like.
Please, Share it!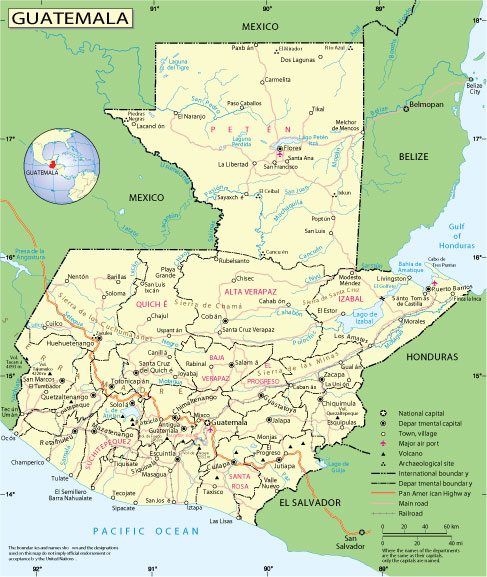 Guatemala
Country in Central America.
Guatemala is a country in Central America south of Mexico that is famous for its volcanoes, rainforests, and ancient Mayan cities. The capital of the same name houses the majestic National Palace of Culture and the National Museum of Archeology and Ethnology. In the city of Antigua Guatemala, to the west of the capital, Spanish buildings from the colonial period have been preserved. Lake Atitlan, formed in a huge volcanic crater, is surrounded by coffee plantations and villages.
Capital: Guatemala
Population: 16.86 million
A country of striking features and a strong indigenous culture, Guatemala's natural beauty and powerful identity stand in stark contrast to its bloody past and troubled present.
Mountainous, heavily forested and dotted with Mayan ruins, lakes, volcanoes, orchids and exotic birds, Guatemala is one of the most beautiful countries in Central America.
Its indigenous population, the Maya, make up about half of the population. Mayan languages are spoken alongside Spanish, the official tongue. Many Guatemalans are of mixed Amerindian-Hispanic origin.