Free Vector Map Chicago Illinois US, Adobe Illustrator and PDF in 1 archive Download now >>>
Layers: Grids, Legend, streets_roads, names_places, road_labels, water_1, water_2, color_fills.
See also: Detailed Urban Plan of Chicago Adobe Illustrator
Chicago Printable Map, Illinois, US, exact vector Map street G-View City Plan Level 17 (100 meters scale) full editable, Adobe Illustrator >>>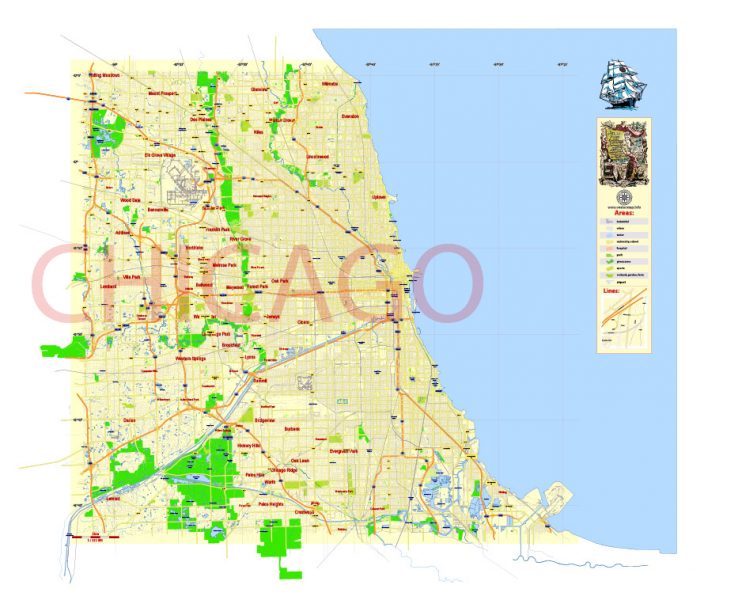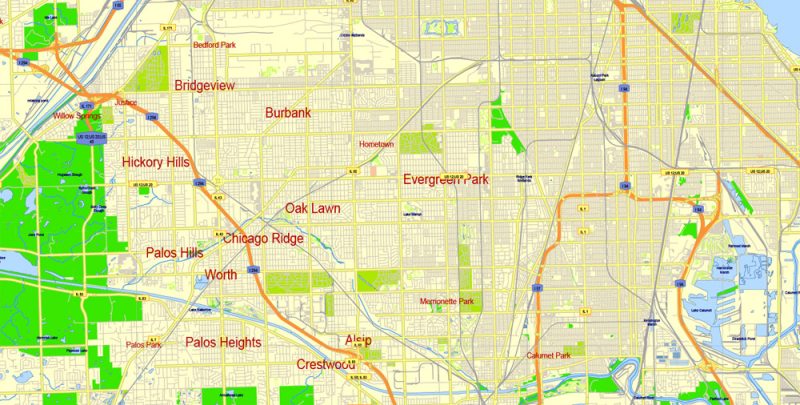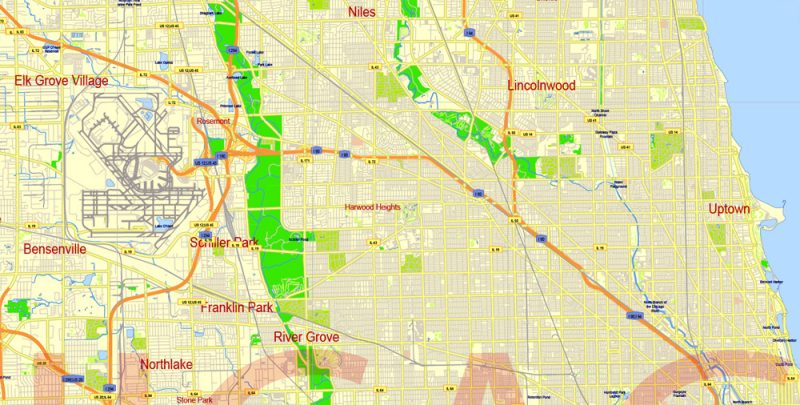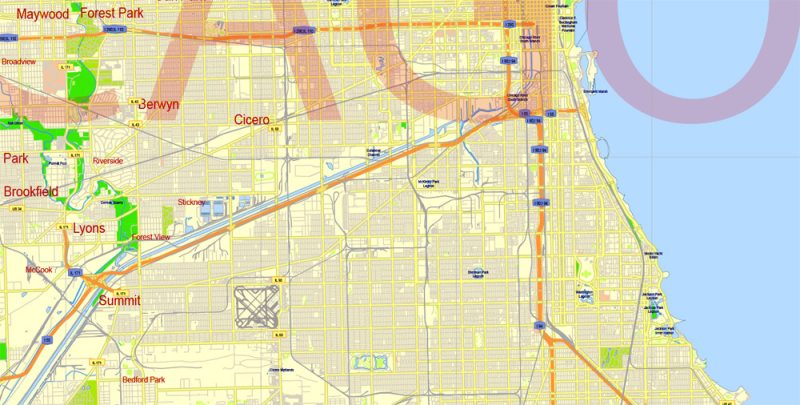 Chicago
City in Illinois
Chicago, on Lake Michigan in Illinois, is among the largest cities in the U.S. Famed for its bold architecture, it has a skyline punctuated by skyscrapers such as the iconic John Hancock Center, 1,451-ft. Willis Tower (formerly the Sears Tower) and the neo-Gothic Tribune Tower. The city is also renowned for its museums, including the Art Institute of Chicago with its noted Impressionist and Post-Impressionist works.
Area
• City 234.14 sq mi (606.42 km2)
• Land 227.34 sq mi (588.81 km2)
• Water 6.80 sq mi (17.62 km2)  3.0%
• Urban 2,122.8 sq mi (5,498 km2)
• Metro 10,874 sq mi (28,160 km2)
Elevation 594 ft (181 m)
Highest elevation– near Blue Island 672 ft (205 m)
Lowest elevation– at Lake Michigan 578 ft (176 m)
Population
• City 2,695,598
• Estimate 2,704,958
• Rank 3rd, U.S.
• Density 11,898.29/sq mi (4,593.95/km2)
• Metro 9,512,999 (3rd)
• CSA 9,882,634 (US: 3rd)