Vector Maps: When Will Costa Rica Re-Open for Tourists?
By far the most FAQ of all of the Frequently Asked Questions since March has been "¿When will Costa Rica reopen for international travel?"
immunity passports | future | when? | why? | bad=good | long shots
The Short Answer is 2021
There will be many intermediate steps, protocols and reductions to restrictions but semi-normal won't be back before the end of the year.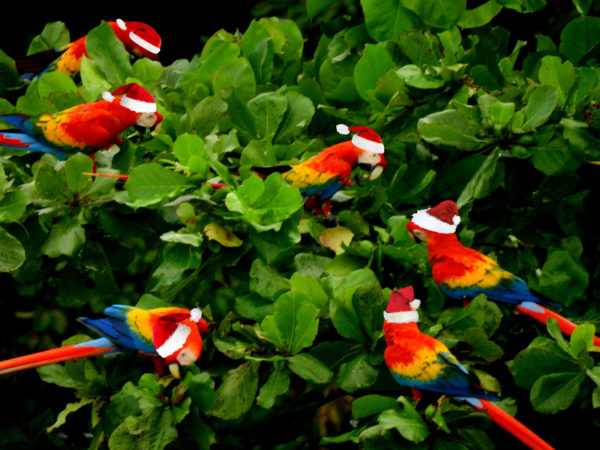 After shutting down March 18th, Costa Rica initially scheduled re-opening for the Monday after Easter on April 13th.  That was followed by a painful trickle of extensions while no one really knew what to expect.
 …pick a month, any month…
Jan | Feb | Mar | Apr | May | June | July | Aug | Sept | Oct | Nov | Dec
By May it was clear that Costa Rica had escaped nearly unscathed with under 1,000 total cases and single digit fatalities.  Internal restrictions began to relax and international travel bans were scheduled to end on May 15.  However, no airlines had flights scheduled and it was obvious it would take a bit longer.
In a similar fashion national parks, beaches and other tourist destinations will begin opening in mid May with some restrictions.  Restaurants and hotels will follow as soon as safely possible but Costa Rica will probably be open, ready and waiting for a while before anyone comes back.
There are some hints that help us guess what the people who will eventually make the decisions are thinking.  For example the government extended the validity of all tourist Visas until July 17th implying they think visitors who didn't make it out prior to the borders closing would probably remain trapped in paradise at least that long.  Another clue is that the earliest flights we've seen added to airline schedules are in mid-August.
Those hints and many others lead us to believe that there's a chance that some international travelers may be welcomed back by July or August.  After that it will take a couple of months for things to ramp up and by Christmas occupancy could be 50% of previous years.
To avoid possible cancellations or limitations on what you can see or do you should plan your Costa Rica vacation for 2021.
immunity passports | future | when? | why? | bad=good | long shots
Why Will it Take So Long For Travel to Resume?
…the magic ? ball says…"Reply hazy, try again"…
The Unknown Will Delay Normal Travel
The unknown is a huge factor.  No one knows how accurate testing is, how many tests are enough, how long immunity lasts or how many people are asymptomatic carriers.  It will take years to answer all of these questions and until then there will be risks associated with travel whether it's down the street to the supermarket or to a beach in Costa Rica.
Hundreds of millions of tests are needed over many months post "recovery" before epidemiologists can determine what is statistically "safe".
Interconnections Make Travel Decisions Difficult
Uneven responses mean that some countries like Germany and Costa Rica quickly reached what infectious disease experts call an "R0" of less than one. Each existing infection causes less than one new infection and the total number of cases heads to zero.  Meanwhile the U.S. exploded over million.
With the neat little permission package in the form of "immunity passports" more than a year away it becomes much more difficult to decide who can come and who cannot.
There may be some attempts to allow travel from "recovered" countries while blocking travelers who live in countries with massive outbreaks.  It was an ineffective strategy as the virus spread the first time around but might work better to prevent a second wave without the delays created denying the problem was serious.
Politics Create Travel Restrictions
Some countries have been extremely resistant to testing because they don't want to "look bad" by detecting a large number of cases.  Sticking your head in the sand may be politically expedient but won't make your neighbors confident that they should let your citizens come visit.
Similarly nationalistic bans on migrants and visitors based on partisan politics may result in quid pro quo bans on tourists.
Economic Recovery Required for Travel Recovery
Costa Rica is not a cheap destination and people's finances have been devastated by the economic disaster accompanying Covid19.   It's hard to estimate the impact but with almost half U.S. households losing one or more jobs a whole lot of vacation funds were spent on groceries and rent.
Of course the wealthy will still be able to afford to travel but even they may economize by going to one of the vacation homes they own rather than a resort in Costa Rica.
immunity passports | future | when? | why? | bad=good | long shots
Fantasies & Longshots for a Quick(er) Recovery
There are still a couple of long shots at a quick recovery.  While high doses of hydroxychoroquine were useless as a treatment and only slightly less dangerous than the president's suggestions of injecting disinfectants or somehow inhaling a tanning bed to expose the lungs to UV light there are some lucky breaks that might still come to our rescue.
Summer Relief from "Flu Season"
There's no solid evidence that warmer weather will reduce the transmission of coronavirus but there's no evidence that it won't.
It's easy to fall into a trap of considering coincidences evidence.  For example, even though tropical Costa Rica was quite late taking action there were never many cases…maybe because it's warm?  Or looking at a world map and saying look at all these countries in the southern hemisphere with unexpectedly low numbers…maybe because it's summer there?
Well maybe.
It would be great if summer in the northern hemisphere is accompanied by a huge drop in transmission.  It will be a welcome three or four month respite to try to ready a more reasonable response before fall and the return of "flu season" but there's no evidence relief is imminent.
Pandemic Was Much Worse than We Thought
"Worse" hardly sounds like a miraculous quick recovery scenario but it is. Initial antibody studies at the end of April suggested that many millions more people were infected than detected.
It's possible that the politicians actually caused this disaster by trying to prevent testing in order to reduce the number of known cases.  If you don't test you can't know how many people are asymptomatic.
The math works like this.  If you only test the very obviously ill then you'll have a very high percentage of positive results along with an extremely inflated mortality rate.  You'll also miss the vast majority of infections (current studies say up to 96% missed) and the total number of detected cases will look very low.  Now you can say "We have very low numbers of cases.  I like the numbers being where they are."
If it turns out that 96% of the infections were missed then the real mortality rate is 25 times lower than estimated and we're well on our way to herd immunity and the end of this disaster.  It also means the whole "close the borders", "stay at home" and watch the economy implode could have been avoided with massive early testing as opposed to denial.
immunity passports | future | when? | why? | bad=good | long shots
What About Immunity Passports?
Once a vaccine is proven it will almost certainly become a requirement for travel to Costa Rica.   But the key is that immunity must be proven first and whether it's from natural immunity after exposure or through a vaccine it will take years to characterize fully.
Immunity Passport is just a trendy new name for something that has been around for decades.  International travelers have long been required to prove their inoculation history when entering countries susceptible to diseases from a place it's prevalent.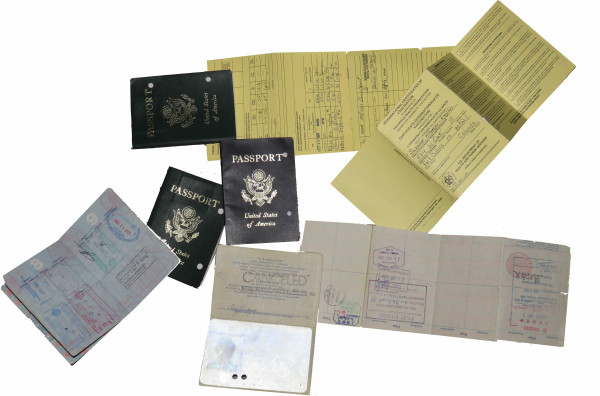 In Costa Rica the only example was the requirement for a Yellow Fever vaccine for anyone arriving from an African, Asian or South American country where they may have been exposed.
However, stamping Covid19 immunity in WHO cards or on a separate document any time prior to about 2022 would be reckless and pointless.
The most important factor preventing immunity passports for coronavirus is that until a year or so has passed, no one can possibly have any evidence that there is any long term immunity anyway.
There are several other stumbling blocks.
Unless there's been a massive underestimation very few would qualify based on having tested positive.  In fact world wide it's less than 1 in 5,000 so obviously not worth starting the airlines back up.
Families would be split up by immunity and probably won't want to leave mom at home.  There's even concern that people might seek out infection in order to get immunity and thus a passport back to a normal world.
There may also be political difficulties even if the scientific ones are overcome. The U.S. has declined to participate in world health initiatives at least until the elections in November.
Without a proven vaccine that can be given to everyone the idea of limiting the risk by limiting movements based on immunity is not practical
immunity passports | future | when? | why? | bad=good | long shots