Vector Maps: UK Dot Topography Maps – Elevation, Population…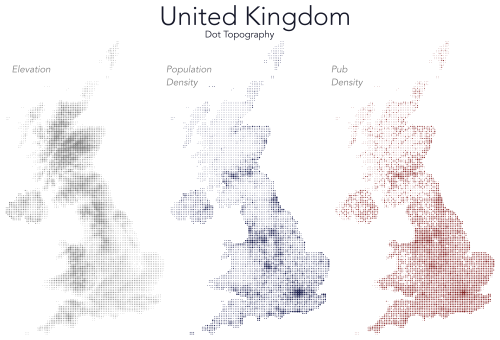 UK Dot Topography Maps – Elevation, Population Density, and Pub Density
grendle4:
Inspired by this post
using dots to show the topography of the Netherlands, I decided to try
the method out with the UK, as well as showing some other spatial
attributes.
IMO, the slowly
varying nature of the elevation data makes it much more visually
pleasing than the relatively high frequency changes in population and
pub density, but I thought it was worth including them for comparison.
Population data from Mid-2018 small area estimates, and pub locations from this blog by the University of Waterloo. Elevation from SRTM and Ordnance Survey (for Shetlands).
(Source: reddit.com)