Vector Maps: Maps Mania: Virtual Cultural Tours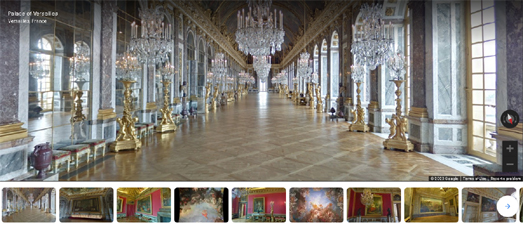 Louis XIV's Palace of Versailles has to be one of the most magnificent and opulent buildings in the world. This Google Arts and Culture tour of the palace allows you to explore the palace using Google Street View. You can explore each individual Street View by panning around and zooming in on the 360 degree panoramic images. Move around the palace by clicking on the navigation arrows within each of the Street View scenes.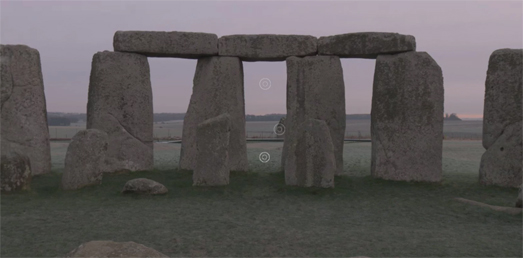 National Heritage's Stonehenge Virtual Tour places you in the center of this mysterious pre-historic monument. Interactive markers on the 360 degree panoramic image allow you to learn more about some of the important features of Stonehenge. In addition a Stonehenge Skyscape image provides a second panoramic tour of Stonehenge on which has been overlaid astronomical information about the movements of the sun, moon and planets over Stonehenge.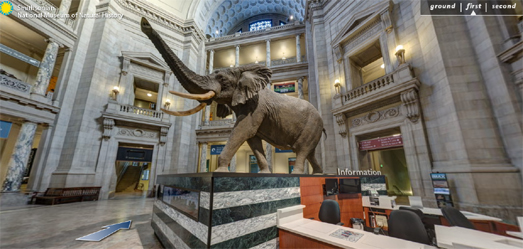 The Smithsonian National Museum of Natural Museum has a number of virtual tours available. These tours allow you to explore the museum using custom 360 degree panoramic 'Street View' imagery.  As well as being able to explore the current museum you can also choose to undertake virtual tours of some of the museum's best exhibitions from its past.
You might also enjoy:
The Sistine Chapel Virtual Tour – explore the Sistine Chapel and Michelangelo's astonishing ceiling
Rijksmuseum Masterpieces Up Close – a virtual tour of the museum's Gallery of Honour