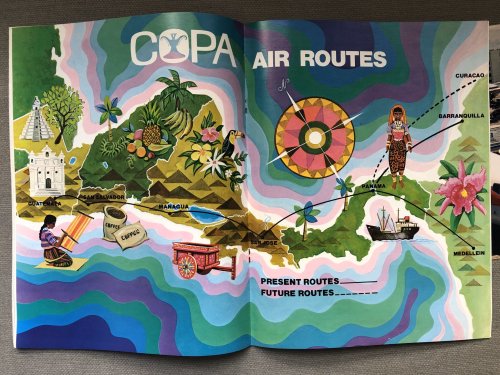 Copa Airlines air routes, 1977
A colourful Copa Airlines route map from 1977.
This is a fantastically colourful Copa map. The colour-scheme, which we view as very 1970s, reminds of us of Trader Vic's to a degree.
It also impresses us a lot how far Copa has come – they had just three routes within the region from Panama City in 1977. Today, Panama City is their "hub of the Americas" and a major connection point in Latin America.
Source: AviacionPTY on Twitter