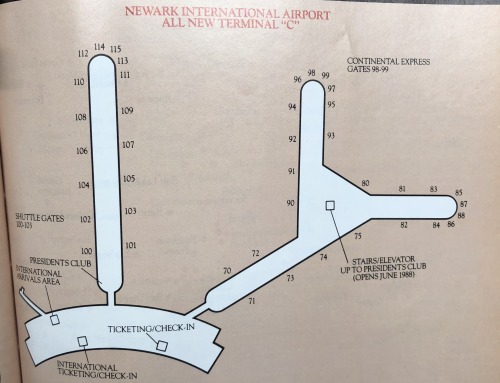 Continental Newark "New Terminal C" diagram, 1988
A Continental Airlines diagram of its "all new Terminal C" at Newark Liberty International Airport in June 1988.
"The Terminal C concourses at unloved Newark… 'It's simple, straightforward and adaptable… Those two concourses at Newark [have] been resilient in ways that much smarter terminals over time have not,'" SOM aviation practice leader Derek Moore told CityLab recently.
Above is Continental's first map of Terminal C – showing the two original concourses (C3 opened in 2001) – in 1988.
Terminal C is home to United Airlines' Newark hub today.
Source: Courtesy of United Airlines Archive