Streets of New York City (and each borough) colored by the angle of the street grid.
Lower Manhattan with parts of Brooklyn and Queens: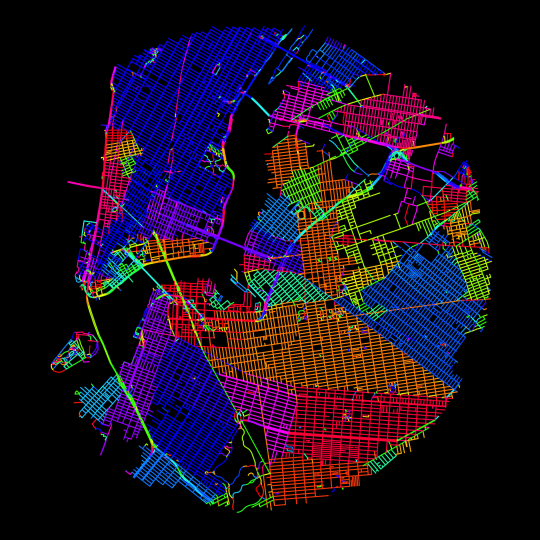 Staten Island: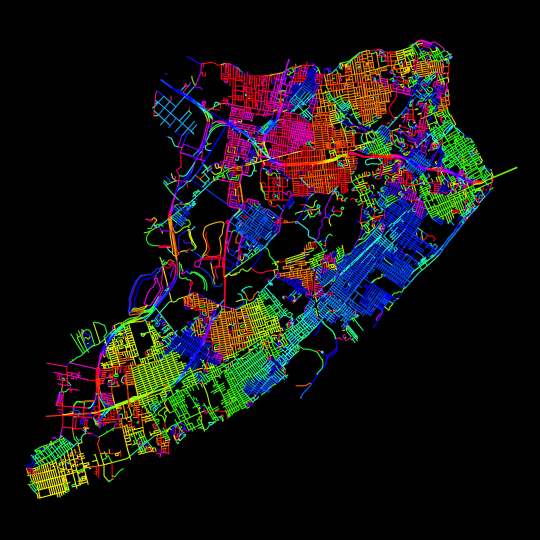 Queens: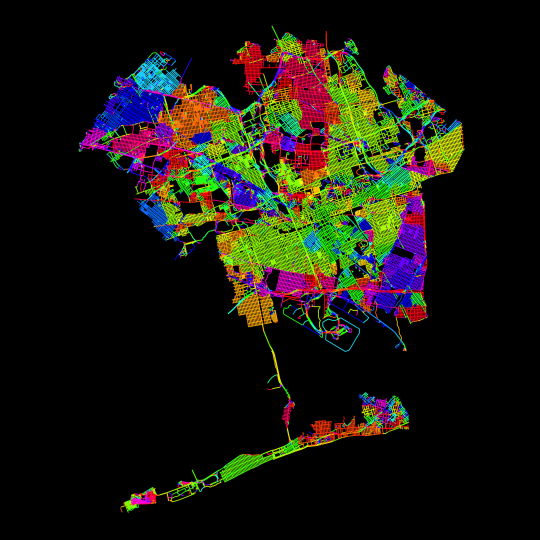 Manhattan: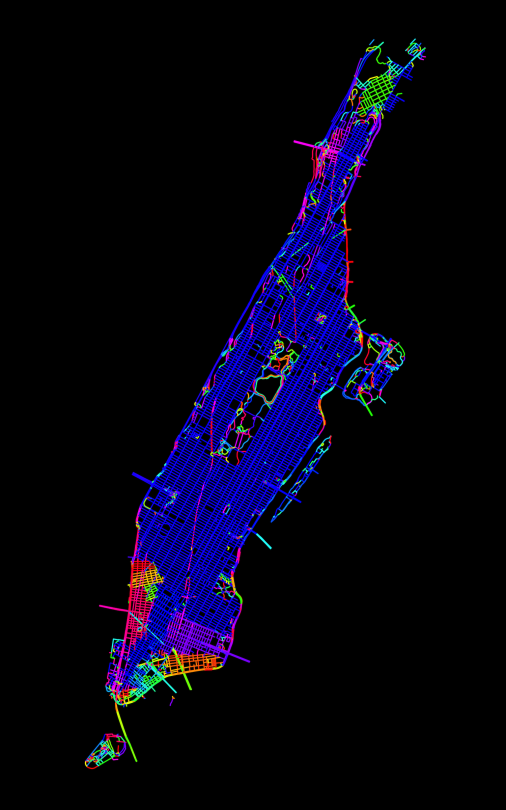 Brooklyn: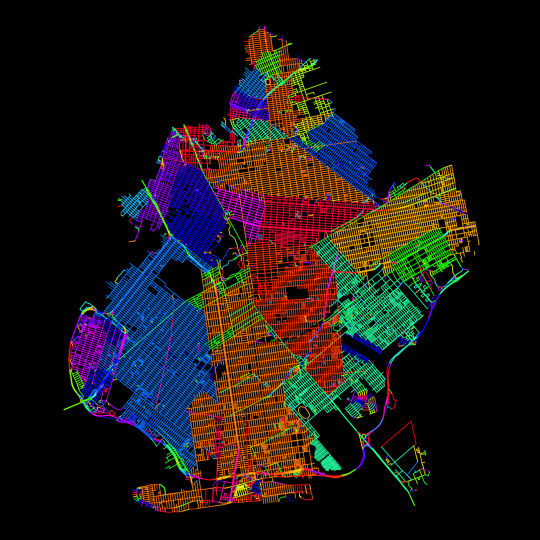 The Bronx: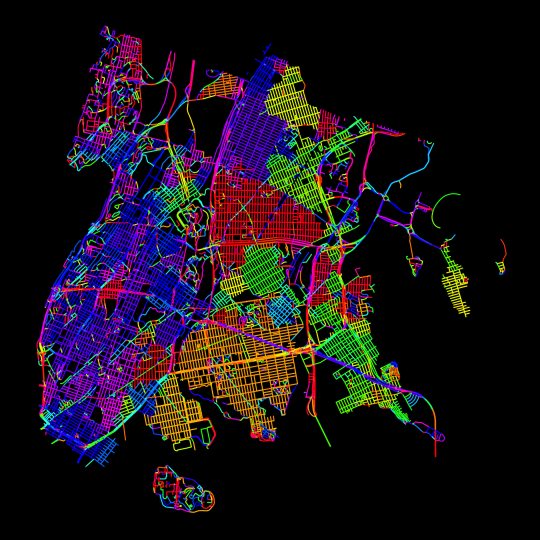 Maps are based on NYC Centerline Data, which appears to be down at the moment so here's a mirror.

All processing was done in R with the help of the "sf" and "rgdal" packages. Prints available here.