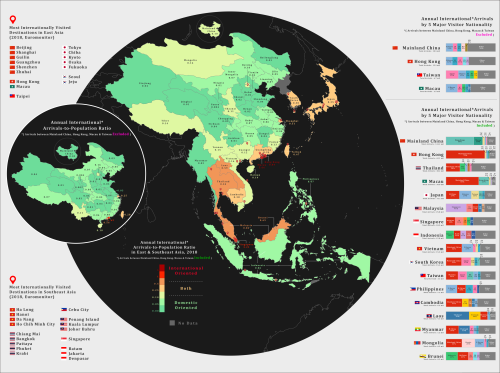 An Overview of Annual International Arrivals in E&SE Asia, 2018 
BerryBlue_BlueBerry:
Annual International Arrivals to Population Ratio shown in the centre.
Share of visitor nationality shown in the right.
Top international destinations shown in the top left and bottom left.
note:
PRC official stats had two versions to count the numbers (whether see
HK,MO,TW as foreign or not), and because in and out between HK, Macau
and Mainland China is so significant, therefore both stats are shown in
the map to compare.