Vector Maps: American Airlines cargo-only map, 2020An American Airlines map…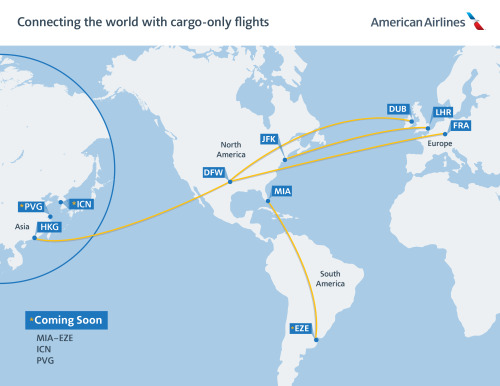 American Airlines cargo-only map, 2020
An American Airlines map of its cargo-only flights in April 2020.
American operated its first cargo-only flight since 1984 in March as part of an effort to move medical supplies, mail and other needed goods amid the novel coronavirus pandemic.
We can't say this is a map we expected to see, but we also are not surprised. Kudos to American for putting together their cargo-only operation in a clean, easy-to-read map.