Vector Maps: America West route map, 1993The America West Airlines route map…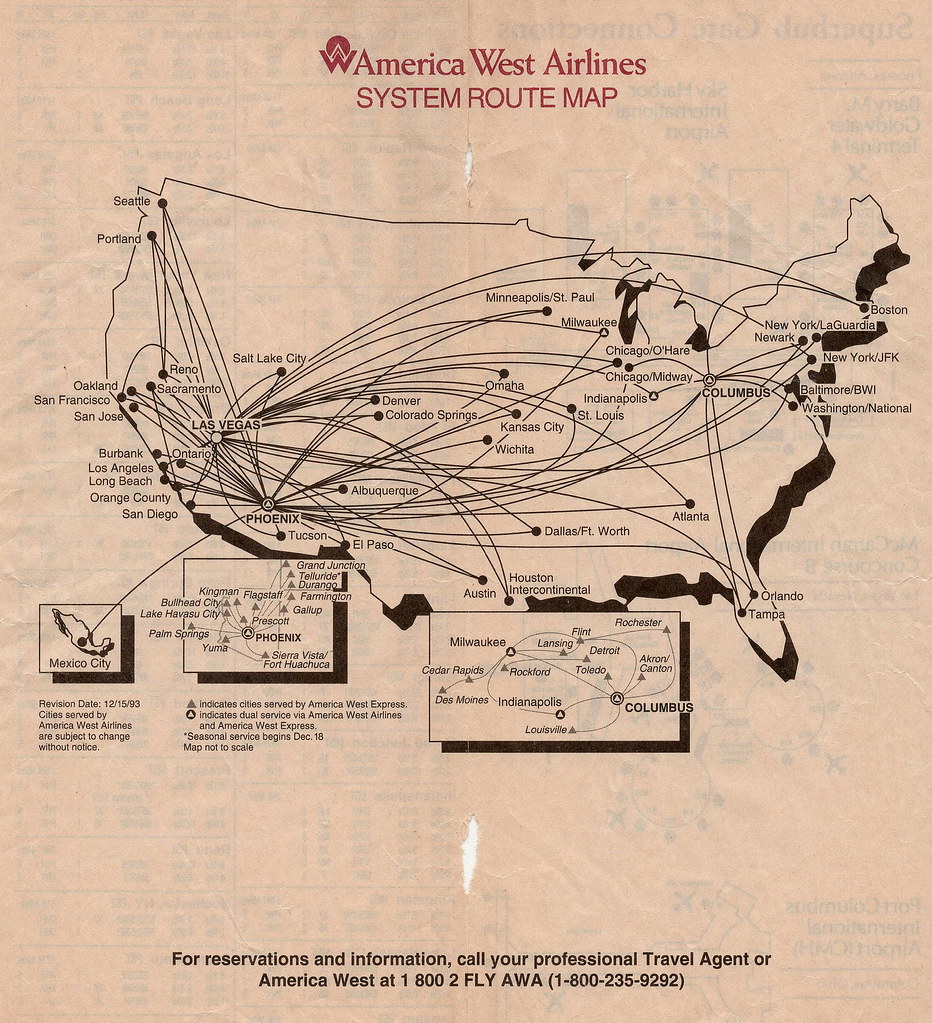 America West route map, 1993
The America West Airlines route map from a 15 December 1993 timetable.
This map is from the early days of the Phoenix-based carrier's Columbus hub, which was established earlier in 1993. It is the first with the America West Express operation there.
This America West follows their basic design of the period, which is relatively straightforward and easy to follow. Nearly all routes lead to Phoenix or Las Vegas, and to a lesser extent Columbus.