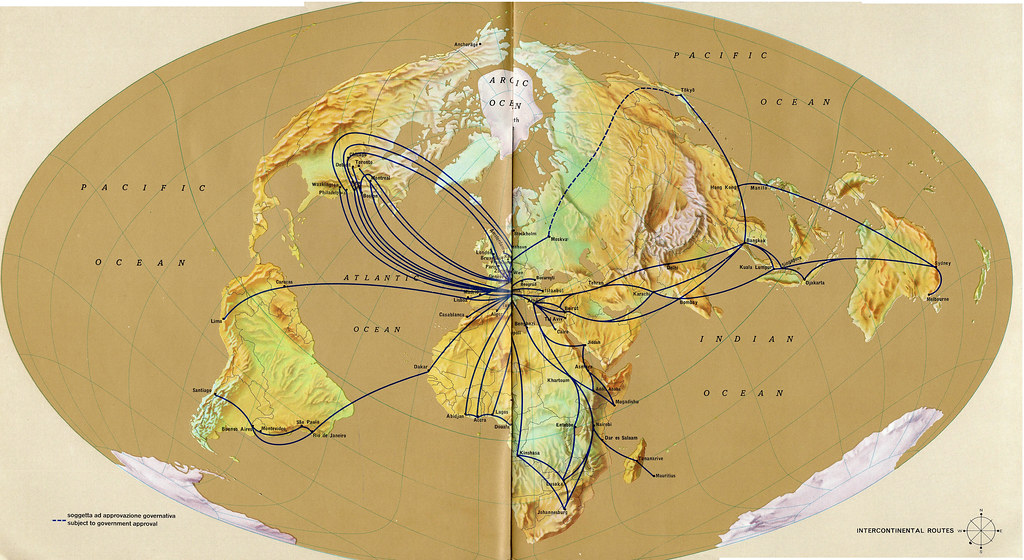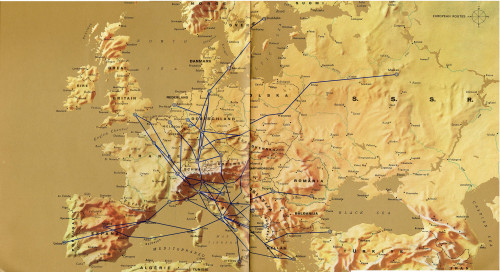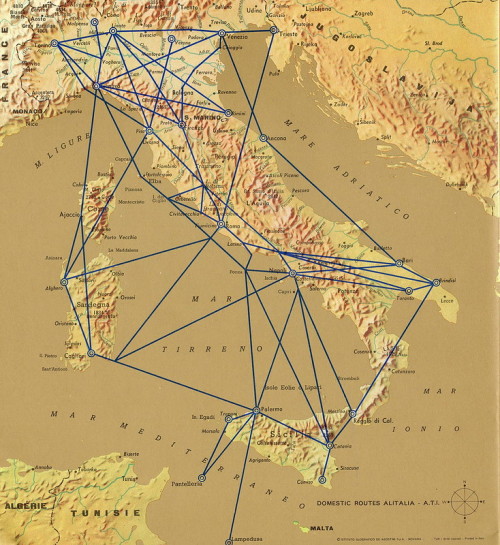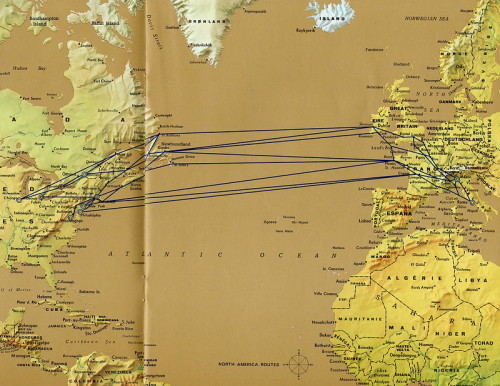 Alitalia routes, 1973
The suite of Alitalia routes in April 1973. Above are the Rome-based carrier's Intercontinental, European, domestic/Italy and North American maps, and also see its Africa, Asia and Australia maps.
It's impressive how expansive Alitalia's map was in 1973 – stretching from Chicago via its Milan and Rome bases all the way to Melbourne in Australia. Their map was much shrunken by 2018.
This suite of maps, from a route map booklet, follow general air ways. We're not a huge fan of this style, travelers do not necessarily need to know what air ways their flight will take as much as they need – or are interested – to know what routes they fly. Still, these Alitalia maps are relatively clear and easy enough to follow.
(Source: Flickr / erussell1984)