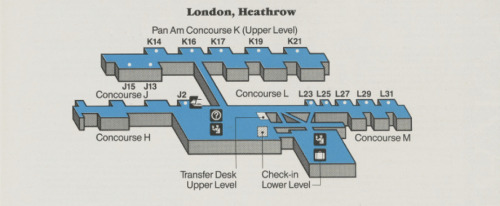 Pan Am London Heathrow diagram, 1989
Pan Am diagram of London Heathrow airport in June 1989.
Pan Am was the largest U.S. carrier at Heathrow until it sold its assets at the airport to United Airlines in April 1991. We wonder, did every airline call it "Pan Am Concourse K"?
Source: University of Miami Libraries