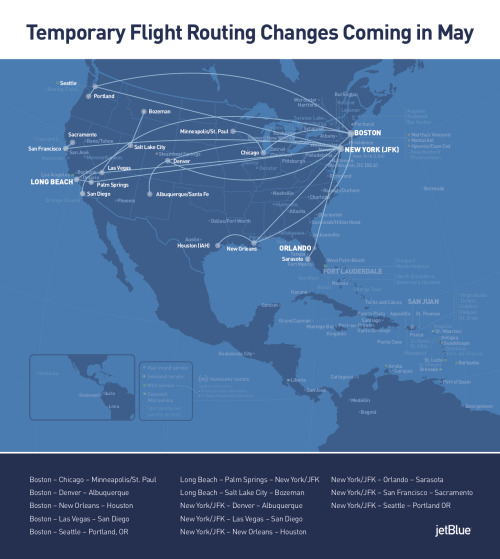 JetBlue temporary flight routings, 2020
JetBlue Airways temporary flight routings map in May and June 2020.
New York-based JetBlue must continue serving all of the U.S. destinations on its map – save two – as a condition for taking federal aid dollars amid the coronavirus pandemic. That rule, and negligible demand for air travel, has prompted this throwback map of numerous one-stop and tag routes to continue serving cities in the most cost-effective way possible.
Some of these routes really recall airline maps of the 1970s and 1980s. For example, Eastern served Portland via Seattle on this 1983 map, and TWA served San Jose via San Francisco on this 1979 map. 
Kudos to PaxEx.Aero for first reporting this map.