Free vector map Niger, Adobe Illustrator, download now maps vector clipart >>>>>
Map for design, projects, presentation free to use as you like.
Please, Share it!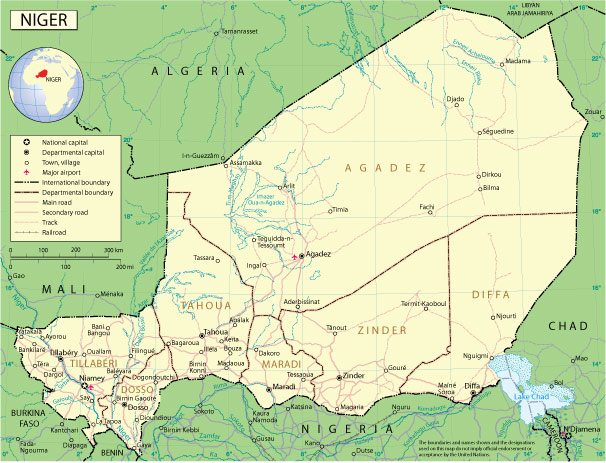 Niger
Country in West Africa.
Niger, also Niger, officially the Republic of Niger, is a landlocked state in West Africa. The capital is the city of Niamey. Niger is one of the poorest countries in the world and consistently ranks last in the Human Development Index.
Capital: Niamey
Area: 1,267,000 km²
Population: 24.21 million
A vast, arid state on the edge of the Sahara desert, Niger is rated by the UN as one of the world's least-developed nations.
Niger fell victim to a series of coups and political instability following its independence from France in 1960.
Today the country struggles in the face of drought, insurgency and wide-spread poverty. Niger is betting on increased oil exploration and gold mining to help modernize its economy. But basic rights issues, such as slavery -which was only banned in 2003 and still remains a problem – and a high rate of illiteracy and disease, remain stubborn challenges.