Free vector map Mozambique, Adobe Illustrator, download now maps vector clipart >>>>>
Map for design, projects, presentation free to use as you like.
Please, Share it!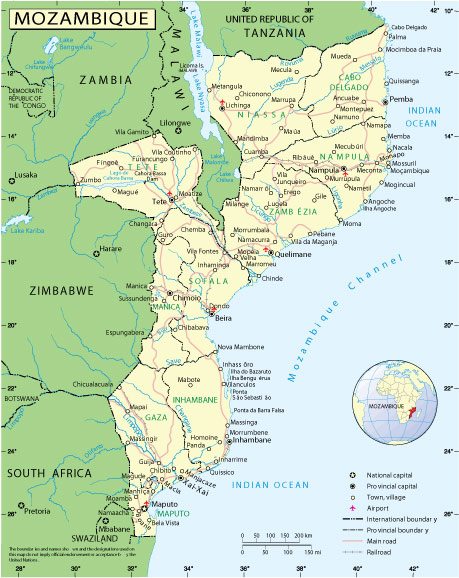 Mozambique
Country, East Africa
Mozambique is a country in South Africa bordering the Indian Ocean. On the coast of the country, which stretches for 2.5 thousand kilometers, you can visit crowded beaches, such as Tofo, and marine parks. Overgrown with mangrove forests, the coral island of Ibo in the Kirimbas archipelago, about 250 kilometers long, is known for the ruins of colonial buildings erected during the rule of the Portuguese. To the south is the Bazaruto archipelago, whose reefs are inhabited by rare marine animals, such as dugongs.
Capital: Maputo
Population: 31.26 million
Mozambique, which gained independence from Portugal in 1975, is still suffering from the effects of a 16-year civil war that ended in 1992.
Tensions remain between the ruling Frelimo party and the opposition former rebel movement Renamo and corruption has become a major concern.
The discovery of gas fields off Mozambique's coast in 2011 is set to transform the economy of one of Africa's poorest nations.
But despite recent economic growth, more than half of Mozambique's 24 million people continue to live below the poverty line.