Download sample 2000 meters scale map
Memphis Printable Map, Tennessee US, exact vector City Plan Map street G-View Level 13 (2000 meters scale) full editable, Adobe Illustrator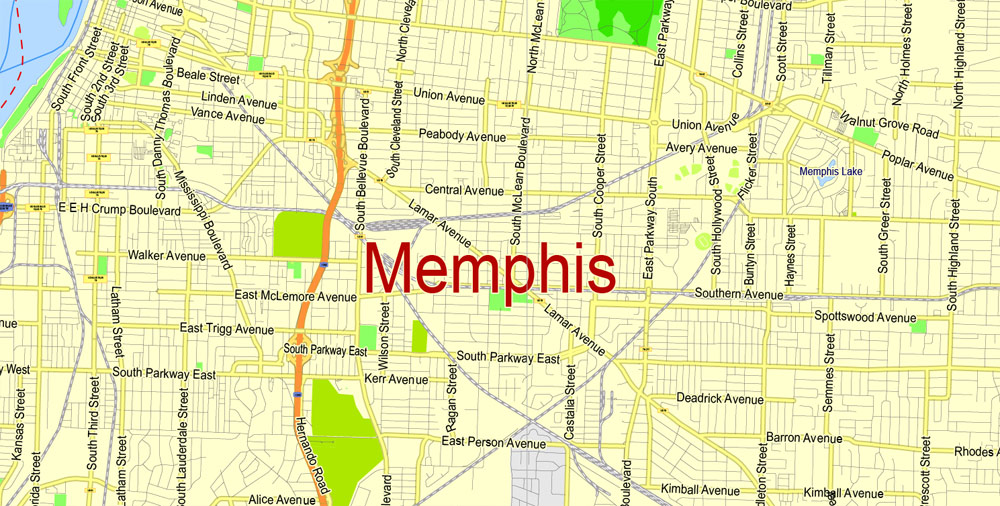 Download sample 100 meters scale map West Seattle Adobe Illustrator >>>
Download sample 100 meters scale map West Seattle Adobe PDF >>>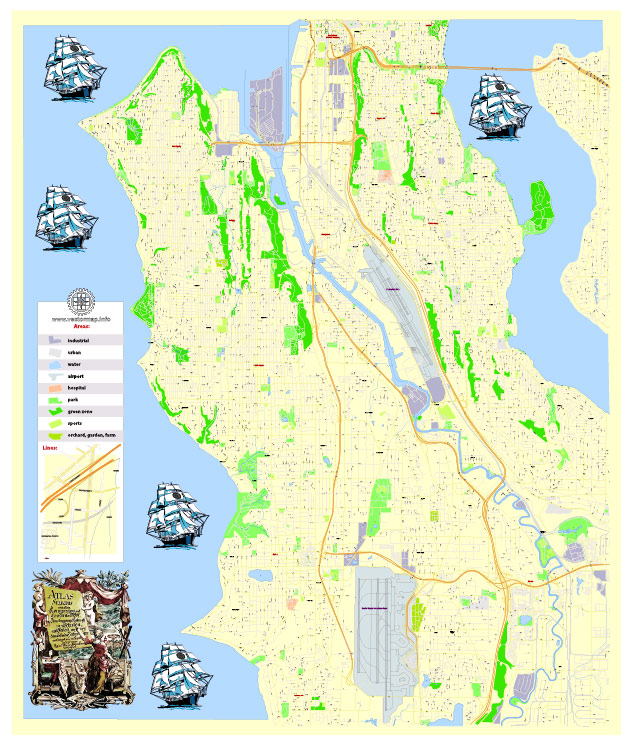 Difference of the two viewable options: City Pan and G-View examples.
Download examples:
Sample map *.Ai 4 mb zip >>> sample_map_liege_belgium_citiplan_ai-ai
Sample map *.PDF 10 mb zip >>> sample_map_liege_belgium_citiplan_pdf-pdf
The City Plan:  True and accurate all geospatial proportions, objects (as streets, buildings, for example) – in a real scale sizes. It good to use in projects, architects, design, etc. All metrics are correct, in Mercator Projection. If you need, it possible be design in Miller, or Geographical projections lat/long.
G-View: Beautiful, like a Google Maps simple view, perfect for publishing, printing, arts,  presentation, etc.
Scales of G-View: Level 13 – 2,000 meters, level 14 – 1,000 meters, level 15 – 500 meters, level 16 – 250 meters, level 17 – 100 meters. In practice – level 13 means that the city map will fit in the print size up to 10 inches, without any loss of quality.
Of course, the size of the map depends of the coverage area map, and the printing size, as you need.  Avaliable only in Mercator projection.